I've been sitting at my desk this evening, trying to figure out: 1. What I wanted to blog about; and 2. How to start this blog post. It's been about 10 minutes now, and I still don't have an answer to either question lol, so I'm just going to go ahead and dive in! :)
There are SOOO many things I've been wanting to blog about recently! I'll get around to it all at some point...hopefully :)
Tonight I just want to update everyone (yes, I've been neglecting that too, sorry!!!); but first I want to talk about the Making Strides Against Breast Cancer walk coming up on October 22...I'm SO EXCITED!!! :D We walked in the Making Strides walk last year, and (for me anyways) it kind of marked the "kickoff" of my cancer treatment, as my first step in my journey started the following weekend (double mastectomy). Now, walking this year feels like it will mark the "completion" of my active treatment!
If you have not registered yet, please go ahead and do so, so that we can start planning for the right amount of people! Click here to register, to read about why I'm walking, and why I support the American Cancer Society. To summarize: No one facing cancer should EVER have to walk alone. It was AWESOME last year to see all the people who came out to walk, just to support patients with breast cancer...seeing all the love and support helped me feel so much peace about the journey I was embarking on. Also, fundraising is crucial to keeping the American Cancer Society research programs running (we MUST FIND A CURE!!! And better treatments in the meantime!!!) and all the patient information and support programs (which is critical to cancer patients...made a HUGE difference for me!). Most importantly, it raises AWARENESS about this horrible disease...there's still not enough awareness out there yet!!!
Even if you can't make it out for the walk, please join us for the after-party! I just found out a couple of days ago that my parents are gonna host a party for me, to celebrate me being cancer-free! (I just got goosebumps as I typed that!). I didn't realize I had not actually celebrated that awesome news yet, so I am SUPER looking forward to celebrating with all my loved ones!!! Please let me know if you need info on that, so my mom or I can get it to you. It will be SOOOO GOOD to celebrate the end of this very difficult, yet incredibly beautiful, journey that I have been on. Hope to see you there!!! :D
Ok so an update on me...in my last post, I detailed the frustrations I was having with my chemo brain. Since then, I've been doing MUCH, much better, and I am SO thankful for that!!! Shortly after my last blog post, my oncologist had me stop the Tamoxifen for awhile, and checked my hormone levels (estradiol, FSH, and LH). My FSH and LH (I won't stop to detail those here, I'll spare you that biology lesson lol) were VERY elevated, which means a couple of things: 1. It can indicate menopause, but my doctor believes I'm just in perimenopause. Either way, at age 32 that's pretty #awesome! LOL ;) 2. My fertility is...how should I say this...pretty much shot. Chemo fried my eggs (L.I.T.E.R.A.L.L.Y.). When I first heard this, several words came to my mind: Infertility. Barren. Sterile. Fruitless. It was kind of a sucker punch right to the gut, and it took my breath away a little bit.
Even though I've never really desired to have children of my own, I always thought that someday, when I met the right person, I might want to have a family with them. At the time of my diagnosis, however, I was not in that position. They had me see a fertility doctor, who explained the costs of freezing eggs; which I'm sure you know is EXPENSIVE. It was hard for me to rationalize even just entertaining the idea of possibly freezing eggs, when I was: 1. Single! 2. Already in a mountain of debt thanks to student loan awesomeness! 3. Getting ready to acquire some super cool medical bills! 4. Just wanting to save my life! I'd always felt that I made the right decision, until that moment.
As he always likes to do, Satan tried to sneak in. He threw those words into my mind: Infertility. Barren. Sterile. Fruitless. He spoke convincingly, like I imagine he did to Eve in the Garden of Eden, and was very accusatory. I heard things like "Now you are less of a woman. The one thing you were put on this earth to do (reproduce) you cannot do now...you're a failure. You are officially damaged goods. Now you will never attract a mate. No one can love you now."
Of course, you know how I handled this. I went home, poured myself a big glass of cabernet, and got out my Bible!!!
Thankfully, Satan flees when we read the Word, and when we praise God. James 4:7 says, "Submit yourselves therefore to God. Resist the devil, and he will flee from you." I took this to heart, and I resisted the temptation to give in to the "poor-me's." It would have been so much easier to just drink the wine, but I'm thankful I didn't settle with that. As I read scripture and prayed, God held me in his hands. I cried on his shoulder, but he wiped away every tear. Unlike the enemy, he spoke softly and gently; whispering words of encouragement. He reminded me in Ephesians 2:10 that we are not created simply to produce offspring, but that "We are God's workmanship, created in Christ Jesus to do good works, which God prepared in advance for us to do." He reminded me that his plan for my life is perfect, that I am fruitful in many other ways, and that (most importantly) he loves me.
Side note: I have many, many friends who have dealt with infertility, and I absolutely cannot imagine going through that, when it is something you desire so much. You all know who you are, and I am amazed and inspired by each of your journeys!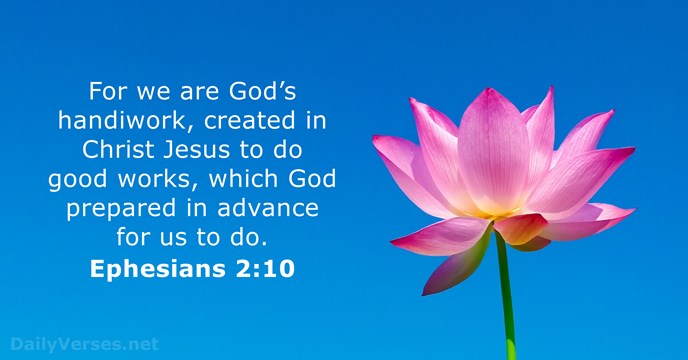 The hormone thing has probably been the wildest thing going on treatment-wise. As far as chemo goes, I only have about 4 infusions left!!! CRAZY AWESOME!!! :D I've got a super awesome lymphedma compression sleeve thingie I get to sleep in, it's SUPER poofy (and pink!) but it helps keep the swelling down, so that's awesome! See pic below for an example (mine is pink though...yay pink! :) Personally, I'm doing very well. Family is doing well (now that mom's broken wrist has healed up lol). Work has been crazy as always, but is going well. And guess what...I have a boyfriend! :D He deserves his own entire blog post, but he is absolutely amazing...an answered prayer, for sure. He likes me and accepts me for who I am, short hair and scars and spazziness and chemo-brained and everything!!! And he's attractive, intelligent, AND hilarious!!! So to all my single friends: don't lose hope, there ARE ACTUALLY still good guys out there!!! #shockedface
:) Thanks for reading ya'll...I'll be back soon! God bless!!! :)
I get to sleep in one of these sexy things! LOL definitely will be cozy in the winter! :D lol